"Not everyone who calls out to me, 'Lord! Lord!' will enter the Kingdom of Heaven. Only those who actually do the will of my Father in heaven will enter. On judgment day many will say to me, 'Lord! Lord! We prophesied in your name and cast out demons in your name and performed many miracles in your name.' But I will reply, 'I never knew you. Get away from me, you who break God's laws.'" Matthew 7:21-23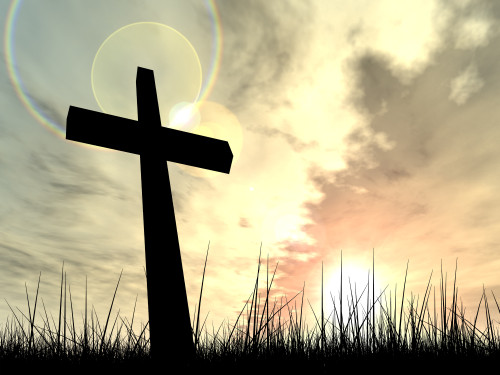 Would you agree that what a person "calls" him or herself should be a true description of who they are? What they do and what they believe? Would you expect someone to call themselves a runner if they never got off the couch? And would you call someone a Christian who denied the existence of Christ? Of course not! That is why what John Shuck, a Presbyterian minister in Oregon, said on Monday makes absolutely no sense. He rejects the bible as being literal, believes the stories about Jesus are merely legends and said, "I'm a Presbyterian Minister who doesn't believe in God...belief-less Christianity is thriving." In other words, he believes that a person can be a Christian without believing in or following Christ. And guess what? He is preaching that very thing from the pulpit.
Romans 10:9-10 clearly tells us that, "If you declare with your mouth, "Jesus is Lord," and believe in your heart that God raised him from the dead, you will be saved. For it is with your heart that you believe and are justified, and it is with your mouth that you profess your faith and are saved." If your beliefs and actions don't agree with God's Word, how can you or anyone claim to be a Christian? Belief-less Christianity can NOT exist. We either believe or we don't. We are either professing it or we aren't.
Which begs the question... are we who we say we are? Are we the Christians we claim to be? On that day, will God know us? Will He know you?
Heavenly Father, thank you for all that you are, all that you do and for loving us at our worst. If there is someone questioning whether they are a true Christian, I pray that they turn to you, repent of their sins and accept you as Lord and Savior of their life believing that Jesus is the son of God, raised from the dead. May they profess with their mouths that you are Lord of all creation. I pray that those unbelieving would somehow know the truth of your Word and follow Jesus before it's too late. It's in your precious name we pray, Jesus. Amen.
Happy Running!!!
God's not Dead-