"Don't let anyone think less of you because you are young. Be an example to all believers in what you say, in the way you live, in your love, your faith, and your purity." 1 Timothy 4:12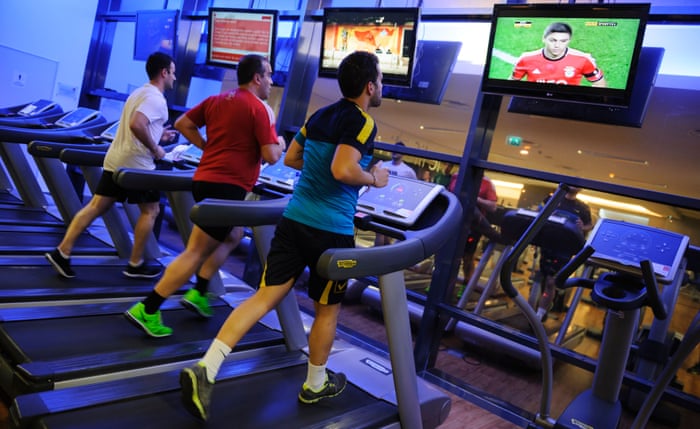 If you're a multi-tasker who likes to catch up on the news while logging your miles on the treadmill at the gym, you might want to forego visiting Life Time Fitness. In an effort to fulfill their "commitment to provide family oriented environments free of consistently negative or politically charged content," the gym chain has decided to eliminate national cable network news stations (including CNN, MSNBC, Fox News and CNBC) from the TV screens at its 129 fitness centers in the U.S. and Canada. This decision came, they say, after a study
found that people who watched just three minutes of negative news in the morning had a 27 percent greater likelihood of reporting their day as unhappy six to eight hours later, compared to a group that watched positive news focused on uplifting stories of resilience.
And while I can understand how negative news could certainly cause a nonbeliever to become anxious and downcast, we, as Christians, have no reason to let the world's events cause us to be unhappy right? In fact, our joy and continued faith in spite of and in the midst of negative news should be "an example to all believers" and nonbelievers alike. Think about it. Can you imagine how our being "an example" in the way we live among a world in chaos could cause those experiencing apprehension and despair to ask the question, "How can you have such peace?" Oh what an opportunity that could be for us to tell others about Jesus!
So may we always remember that God is on the throne no matter how contrary it might seem. And in the midst of all the bad news, we are here to tell the lost about the Good News of the Gospel. Because that my friend, is the news everyone needs to hear.
Heavenly Father, thank you for your Word that tells us that you will never leave us nor forsake us. Help us to have such faith in that promise that others would take notice by the way we live our lives. Help us to be an example to others Lord that they would want to know you as we do. It's in your precious name we pray Jesus. Amen.
Happy Running!!!
The Gospel - Ryan Stevenson