"In my distress I called to the LORD; I cried to my God for help. From his temple he heard my voice; my cry came before him, into his ears." Psalm 18:6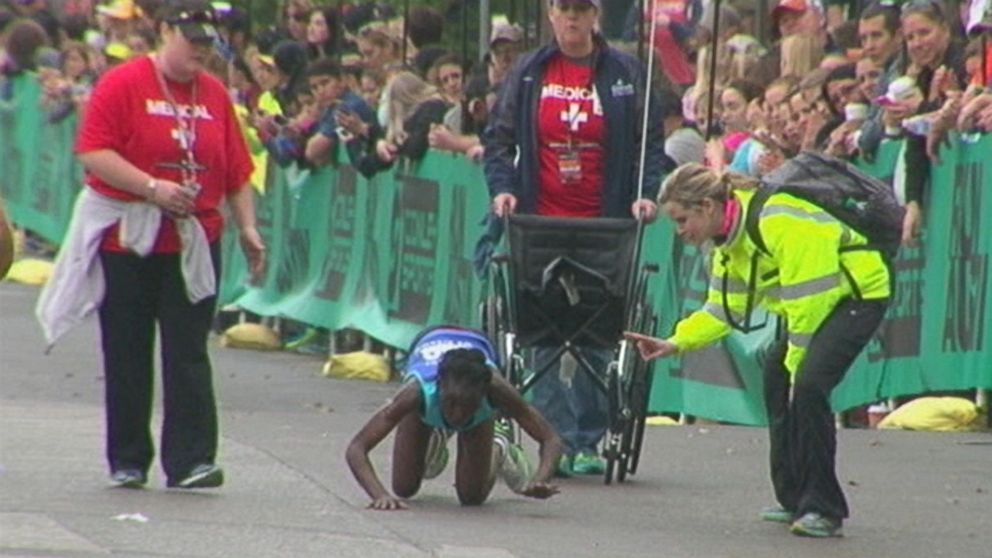 At the 2015 Austin Marathon on February 15, Hyvon Ngetich (a 29 year old Kenyan runner) was leading the females and was just 50 meters away from a second place win when she collapsed to the ground unable to take one more step. With the finish line in sight, she was so determined to finish the race that she crawled on her hands and knees until she crossed it. This incredible act of endurance and persistence caught the eye of race director John Conley, who promised to give her the same amount of money given to the second place finisher as a prize for her dedication.
Where did she get the strength to do this?! It was apparent to everyone watching that she had absolutely nothing left to give. The one small sentence she spoke after finally crossing the finish line spoke volumes. Still on her hands and knees she said, "Oh, God, thank you, I crossed." It was by God's power... simple as that. Have you ever felt this way? So weak you couldn't possibly take another step? In Psalm 34:17, God gives us this promise, "The righteous cry out, and the LORD hears them; he delivers them from all their troubles." When we cry out to Him, you can be sure that He hears... and is there to rescue us.
Whether your struggle is a physical, emotional or spiritual one today, don't run the race alone. The psalmist said that in his distress he called to the Lord for help and He heard his voice. He hears yours and mine too if we will simply cry out.
Heavenly Father, thank you for being only a desperate cry away. Thank you for hearing our anguished pleas and always coming to our rescue. Oh Lord, how we love you, praise you and adore you for your faithfulness to us. Help us to remember that we are not alone in our struggles... you have the strength we need to get through any situation. It's in your precious name we pray, Jesus. Amen.

Happy Running!!!
www.team413.org